You can use either kinetic or washed sand in your sandbox. Both have their pros and cons.
Kinetic sand:
allows to build fancy shapes, vertical walls and complicated structures
thanks to its viscosity you can use tools to mold it into even sharper forms
can be tough to move when conglomerated
after months of use kinetic sand loses its ductility and has to be replaced 
projection can be discontinuous due to tiny cracks and lumps on the surface of sand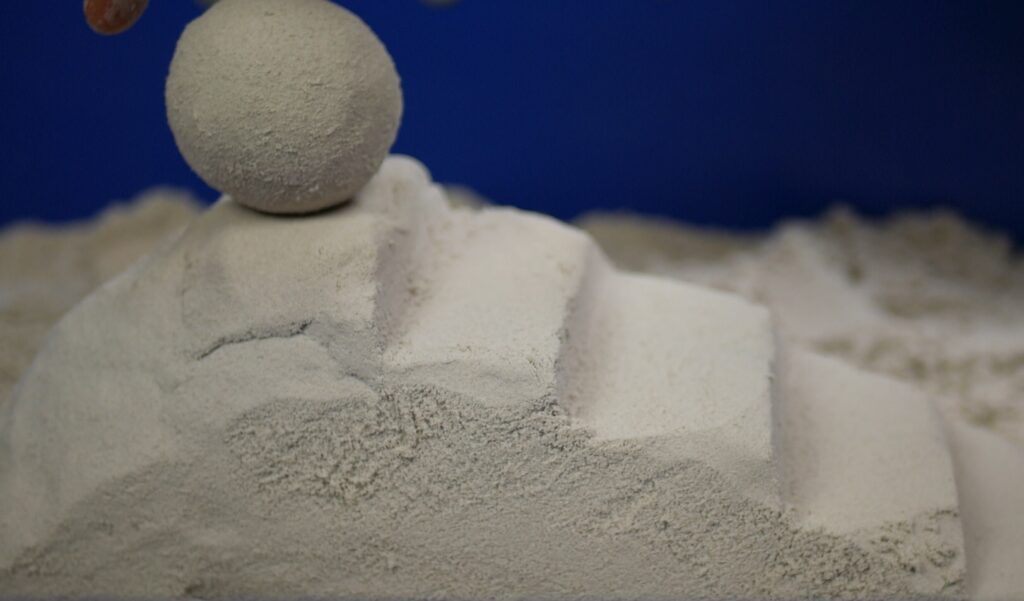 Washed sand (silica sand):
projection is very smooth and elegant without discontinuities
you can build simplified structures and lower hills, compared to kinetic sand
can make scratches on painted surfaces in the sandpit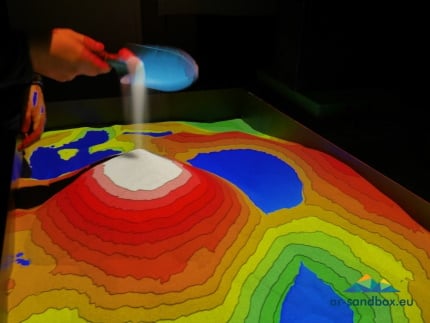 ---
The exact amount of sand depends on the size of your sandpit. Recommended is no less than 50 kg.
Maximum weight of sand for models:
Home – 70 kg
Standard – 70 kg
Large – 200 kg
Large Standalone – 200 kg
Woodwork – 80 kg